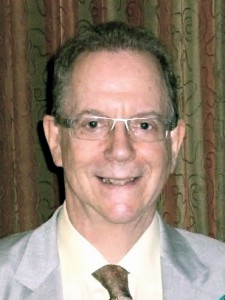 Dr. Richard Gartner is a psychologist and psychoanalyst in New York City. A Training and Supervising Analyst and Faculty of the William Alanson White Psychoanalytic Institute, he is the Founding Director of the White Institute's Sexual Abuse Service and for six years he was Director of its Center for the Study of Psychological Trauma.  The White Institute honored Dr. Gartner with its 2004 Director's Award for his contributions to the psychoanalytic understanding of trauma.
He treats adults with various problems, including the areas of anxiety, depression, masculinity, trauma, and sexual identity.  But he specializes in treating men with histories of sexual abuse, including individual therapy, group therapy and couple therapy.
Dr. Gartner was a co-founder in 1994 of MaleSurvivor: the National Organization against Male Sexual Victimization. He is a past President of MaleSurvivor and served on its Board of Directors for seven years. He also has been a Program Chair of MaleSurvivor's bi-annual conference; served on the Program Committee for other MaleSurvivor conferences; and served as MaleSurvivor's media spokesperson. Currently, Dr. Gartner chairs MaleSurvivor's Advisory Board.
Dr. Gartner was honored by MaleSurvivor at its 2007 conference by the establishment of the Richard Gartner Award for Clinical Contribution, of which he was the first recipient "in recognition of outstanding clinical service to male survivors, their families and loved ones, of contributions to the advancement of knowledge about psychotherapy for such persons, and in gratitude for enriching the understanding of male sexual abuse through multiple publications and media contacts."
His most recent books are the edited Understanding the Sexual Betrayal of Boys and Men: The Trauma of Sexual Abuse (2018) and Healing Sexually Betrayed Men and Boys: Treatment for Sexual Abuse, Assault, and Trauma (2018), which together include up-to-date information about a wide range of topics related to male sexual victimization.  He also edited Trauma and Countertrauma, Resilience and Counterresilience: Insights from Psychoanalysts and Trauma Experts (2017), about the influence of working with trauma on therapists' own lives.
Dr. Gartner is the author of Betrayed as Boys: Psychodynamic Treatment of Sexually Abused Men (1999, 2001), written for professionals but accessible to most lay people. It describes in detail male sexual abuse and psychotherapy with sexually abused men. Betrayed as Boys was runner-up for the Gradiva Award for best book on a clinical subject, given by the National Association for the Advancement of Psychoanalysis (NAAP).  He also wrote Beyond Betrayal: Taking Charge of Your Life after Boyhood Sexual Abuse (2005), written specifically for survivors of male sexual abuse as well as their spouses, partners, and loved ones. He has additionally published numerous articles in juried professional journals and edited Memories of Sexual Betrayal: Truth, Fantasy, Repression, and Dissociation  (1997). (See more about Dr. Gartner's books).
A consultant and supervisor at the Trauma Treatment Center of the Manhattan Institute for Psychoanalysis, Dr. Gartner also taught and supervised in the clinical psychology program at Columbia University for twenty years.  He received a B.A. in psychology from Haverford and a doctorate in clinical psychology from Columbia.  He is licensed as a psychologist in New York State.
Dr. Gartner has been elected Fellow of the American Psychological Association (he is a Fellow of the Divisions of Psychoanalysis and Trauma and a member of the Division of Men and Masculinity); the William Alanson White Psychoanalytic Society; the American Psychoanalytic Association; the International Psychoanalytic Association; the New York State Psychological Association (Division of Psychoanalysis); PEN American Center; and MaleSurvivor: the National Organization against Male Sexual Victimization. He serves on the editorial boards of Contemporary Psychoanalysis, the Journal of Trauma and Dissociation, and the Journal of Family Violence. He is frequently interviewed in the media, was the subject of a full length interview in the Science Times section of the New York Times; has written op-ed opinion columns for the New York Times, the New York Daily News, and New York Newsday; and appeared in the Emmy-nominated documentary "Protect Our Children: Teenage Boys and the Wall of Silence" on WABC-TV, New York.
Read Books by Dr. Gartner
Dr. Gartner's books include:
Beyond Betrayal: Taking Charge of Your Life After Boyhood Sexual Abuse
Betrayed as Boys: Psychodynamic Treatment of Sexually Abused Men
Memories of Sexual Betrayal: Truth, Fantasy, Repression and Dissociation
Find out more information about his books here or read some of his articles here.
Dr. Gartner has spoken and lectured widely about the sexual abuse of boys and its consequences for men in such diverse locations as the American Psychological and Psychiatric Associations; the Harvard University Medical School; the Sandor Ferenczi Society in Budapest; the Federal Bureau of Investigation; and numerous universities, rape intervention programs, and hospitals. Interviews with him have appeared in such media print outlets as the New York Times, Associated Press, Los Angeles Times, Washington Post, USA Today, The Nation, and New York Newsday. In addition, he has been featured on CNN, CBS, Fox News, NBC News Channel, MSNBC, and ABC.com, among others, and on radio stations in the United States, Canada, Australia, and South Africa. Dr. Gartner has also testified before the New York State Assembly Committee on Codes and the New Jersey Senate Judiciary Committee about issues related to child sexual abuse. (For a fuller list of his media appearances see the Media/Appearances page of this website.)
Dr. Gartner was also interviewed in the 2004 Emmy-nominated WABC-TV documentary "Protect Our Children: Teenage Boys and the Wall of Silence" and in 2005 was the subject of a full-length interview in the Science Times section of the New York Times. (Click here to read the New York Times interview.)